Today, we would like to introduce our mobile app called "Mangelerfassung" which facilitates the defect management of your buildings and plants. On site, you can easily record defects offline on a map and synchronise the data with the speedikon® C platform.
During a site inspection, defects of all kinds can be recorded and documented. If you would like to inspect the property offline, download the equivalent map of your object to your mobile device on which the defects should be recorded. When you detect a defect during the inspection on-site, the location can be documented on the map on your tablet or on any other mobile device of your choice. In addition to the exact description of the defect, such as "defect light bulb", you can also note down the priority (immediately, this week, …), the appropriate company as well as the maintenance group (electro, renovation, …) that is supposed to repair the defects. Moreover, you can also document the defect by taking a picture and assigning it to the precise location on the map. This allows a fast and efficient correction of the defects in your building and, since it is an offline app, you can work offline during an inspection and later, synchronise the recorded data with the speedikon® C platform and access it for further use.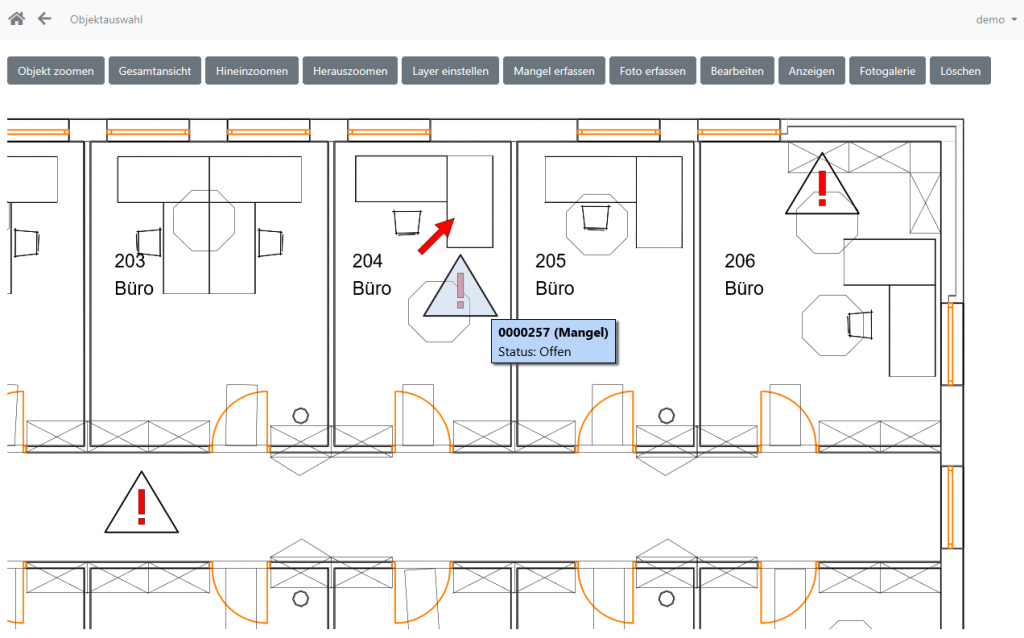 You would like to know more about our Mangelerfassungs-App? Please contact us.