Our clients are mainly in touch with speedikon FM AG or WiriTec GmbH through single employees. But who are the various other members of our team who are involved in our projects and keep the business running? In our new series "Charly's Colleagues" we are going to introduce to you our team members every few weeks.
Ronny Wiesner (38), Key Account Manager at speedikon talks about the main topics in the FM business and why he, as a Berlin native, likes living in the Bergstrasse region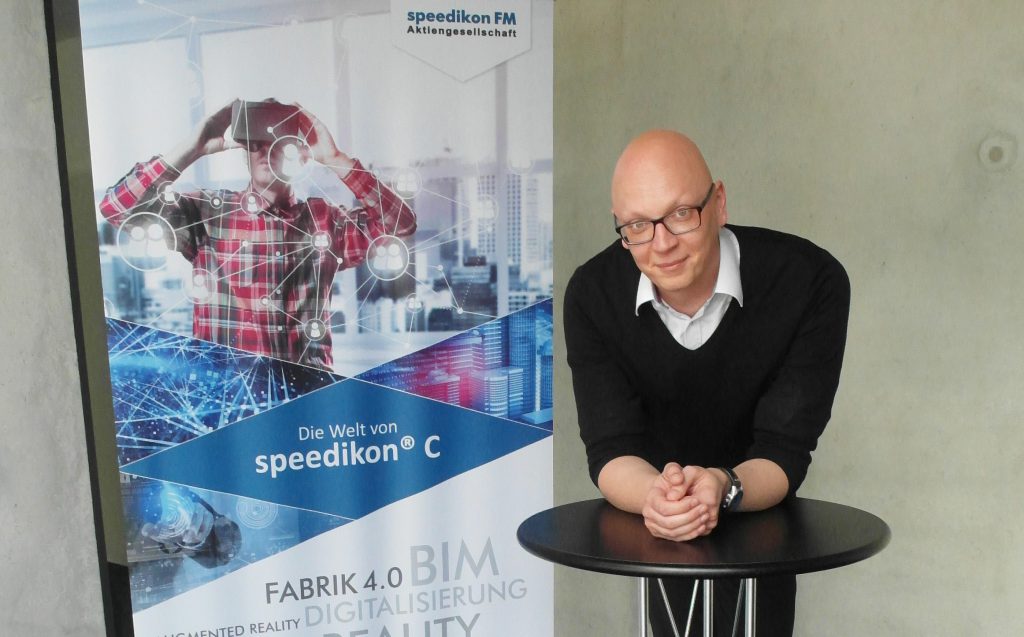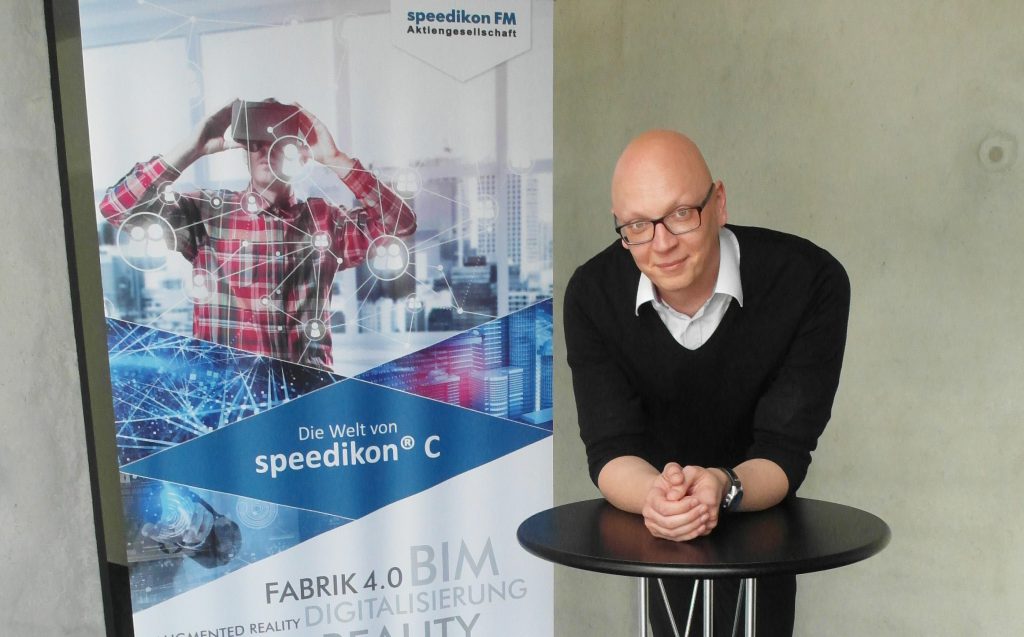 Mr Wiesner, as a Key Account Manager you are in direct contact with speedikon clients and you are responsible for project developments. What do you like about your job and what can make your work difficult?
Although all clients basically want to illustrate the same processes such as cleaning, maintenance, ticket systems, relocations, and so on, these processes are completely different with each client and therefore unique. It is great to take a look behind the scenes and see how various companies of any size operate and to evaluate how we can support our clients.
One hurdle derives from my priority of doing my appointments face to face. Since I am often on the road, I have to admit (tongue in cheek) that speed cameras can make my life harder.
What are current topics in FM in your opinion, what trends do you notice?
Transparency is an important topic for a lot of clients I talk to. Meaning, no matter if we talk about a big company or a small municipality, their aim is to treat FM not as a closed entity. They want information to be visible, transparent and accessible to all employees. Hence, it is not about where I can find a certain room and what cost centre is allocated to it, but you want to know how much energy your department used in the last month and why your costs are so high.
Another topic is mobile work or working with apps. I am observing this trend which is not limited to our daily life but can be found in work life as well such as in the industrial sector. We all work mobile on notebooks or smartphones and this is also relevant for many of our clients and their businesses.
Since you are a Key Account Manager who is often on the road, you certainly have a funny story to tell, I assume?
How could I choose one? Shortly before an appointment my pants tore in the most-inconvenient place. I once drove to a meeting without my notebook — which had never happened before — but I still managed to ace it and I also ended up standing in front of closed doors at two o'clock in the morning once, although the hotel had assured me that they would reserve a room. I have a lot of those funny stories due to my profession!
You are a Berlin native and you live and work in the Hessian Bergtrasse now. How did you get here and what do you like about the region?
I moved to the Bergstrasse because of love. Despite missing the home games of the "Eisbären Berlin", quality of life here is completely different. The landscape is beautiful and thanks to the good infrastructure you can be quickly in Frankfurt or Heidelberg. The most beautiful spots in this corner of Germany are nearby.