Last week, Internationalization was the key word for our group of companies. Friday afternoon, we had the pleasure to welcome a delegation of managers from India in our corporate headquarters in Bensheim.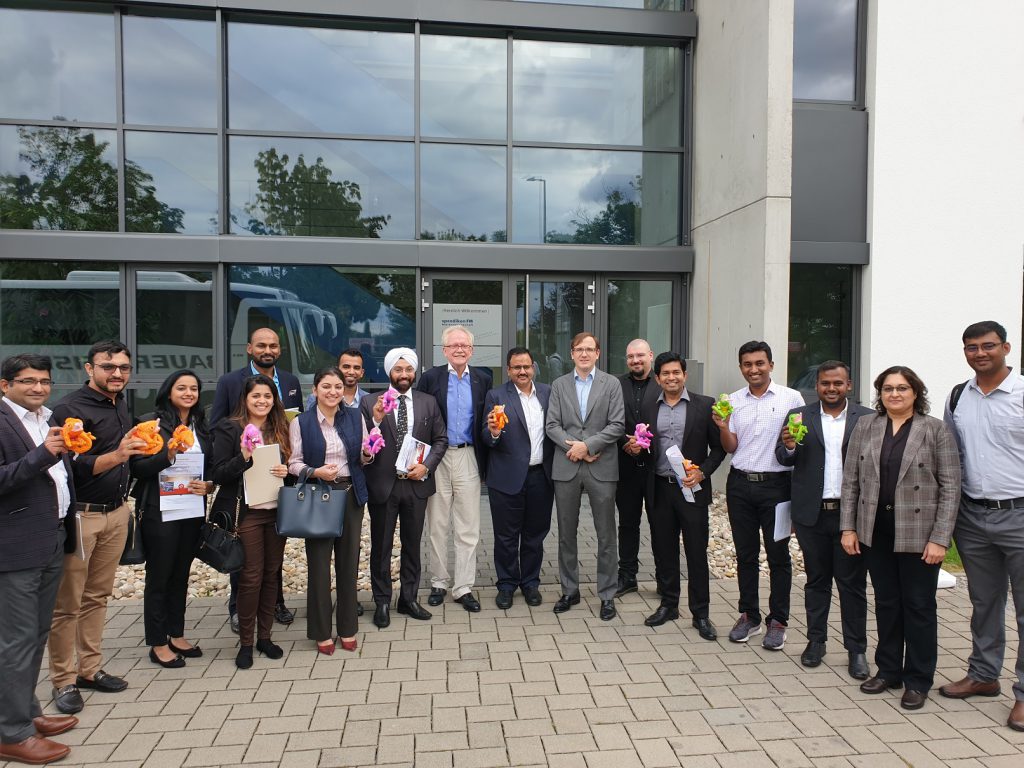 Altogether, 15 participants from quite different industry sectors took advantage of their visit to get first-hand information about  a large variety of options that digitization offers to enhance technical business processes. The visit generated exciting discussions and gave deep insight into the market situation in India. In particular, participants' discussions  focused on IoT topics and connectivity as well as on the large application options that FRAMENCE technology provides for digitizing buildings and technical facilities. A special highlight towards the end of the visit has been the hands-on experience in our FUTURE-LAB, where participants gained individual insight into key topics such as AK, VR, AI and LoRAWAN. At this point, we would like to extend our sincerest thanks once again to AHP International GmbH & Co. KG for the pleasant and effective cooperation.
In case you would also like to get a deeper insight into our widespread technological portfolio and the respective key-topics, we would be delighted to welcome you during one of our next FUTURE LAB meetings.
Yet another international highlight in the course of last week has been the increasing internationalization of our partner FRAMENCE. After having successfully established first contacts in Singapore and Hong-Kong in July already, we are very happy to announce that FRAMENCE has established a partnership with AsTrack Pte. Ltd and its CEO David Grant.

As a strong partner for the region, AsTrack is going to offer FRAMENCE technology in Singapore, Malaysia, Thailand and Australia thus providing excellent support to FRAMENCE's further internationalization. If you require further information regarding this partnership or if you need more generic information on FRAMENCE pioneering technology, the colleagues are ready to help.