According to our clients' experience as well as to our own, the digitalisation and survey of existing buildings and facilities is not an easy task.
Usually, trained staff capture complete surroundings with laser scanners and generate a 3D point cloud. Subsequently, the point cloud is used to build a 3D model. Since this process is linked to great effort and in many cases, it is not possible to be depicted in an economic way, we undertook to optimise this process.
We developed FRAMENCE, a revolutionary software which is cost-effective, time-saving, multifunctional and easy to handle.
FRAMENCE uses panoramic pictures, taken with a common digital camera with a fisheye-lens, as a basis for the digitalisation of buildings and facilities. Due to the picture component, the hybrid model is photorealistic and since no special hardware nor trained staff are necessary, costs are low and documentation cycles are shorter. Because of the intelligent software, the panoramic pictures act as real 3D models and offer all measures. Therefore, working with real 3D models is rarely necessary. The creation of 3D models with panoramic pictures is possible at any time and mostly automated in the software. Moreover, an easy integration into existing BIM models in order to depict the "as built" situation is possible as well.
The innovative method can be used for an economic and efficient creation of a digital twin. With the help of the integrated asset management system, 2D and 3D objects can be connected to technical data and structures of buildings and facilities as well as all necessary attributes can be saved and retrieved by means of the search function in the integrated database. Additionally, the FRAMENCE model has more features available such as live image monitoring, sensor status and chart display, insertion of concealed objects and layers as well as cross-fading 2D maps with 3D models (BIM) and panoramic photos.
With the help of a time slider, past versions of buildings and facilities can be viewed as well as the current state. This is particularly helpful when documenting construction progresses or life cycles of buildings and facilities. Building plans can be checked against the actual construction and changes in the life cycle of an object can be documented. The long-term check on the "as built" state in the temporal structure of a construction offers crucial information during rebuilding or in warranty cases.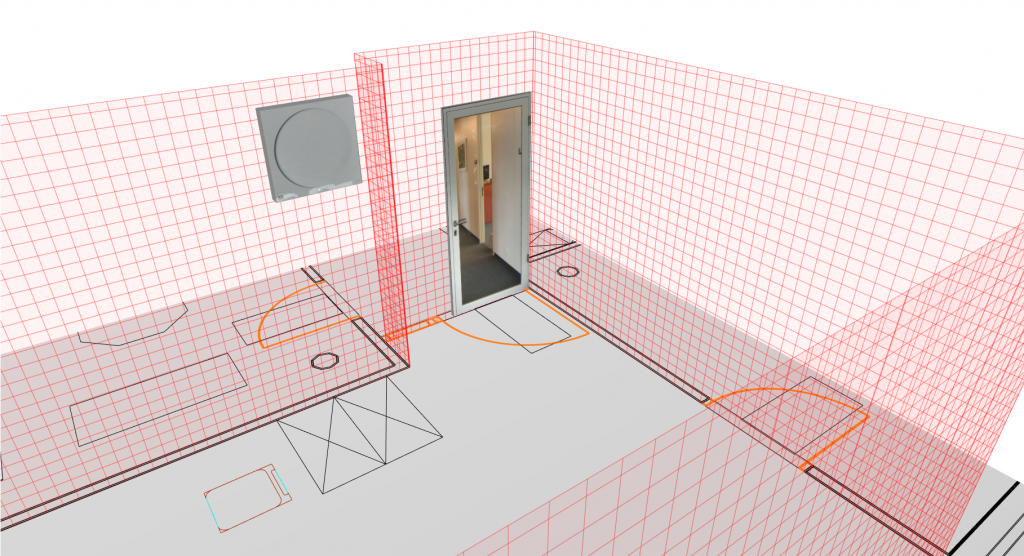 FRAMENCE is offered in speedikon® C. Get in touch with your contact person at speedikon FM AG for more information.