Almost all companies in the EU will soon have to disclose sustainability-related information once the Corporate Sustainability Reporting Directive (CSRD) takes effect. Due to the expansion of the scope of application, this no longer only affects large companies, but also small and medium-sized enterprises. Although the legal obligations to provide information will not apply until 2024, they must be applied retroactively as early as 2023 and must be included in the management report. Therefore, the respective companies should address the upcoming changes at an early stage in order to be able to meet their obligations in time.
In addition, there are the ESG criteria (Environmental, Social and Governance), compliance with which has become an absolute obligation for all companies and organizations in recent years. In addition to the legal framework, a whole series of social requirements have increasingly found their way into the debate and must be complied with.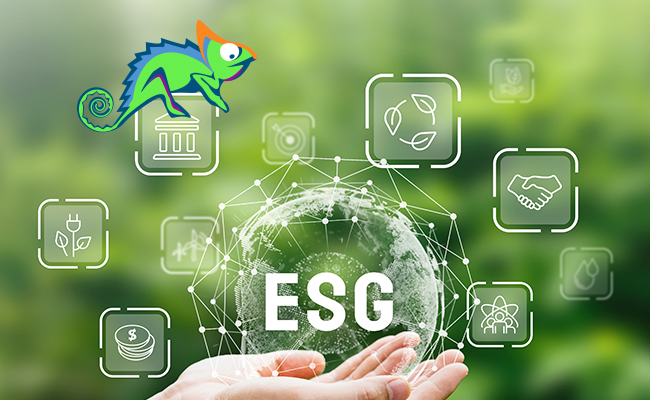 The operation of buildings and facilities is responsible for one third of energy consumption and greenhouse gas emissions. Accordingly, facility management will play a central role in reducing CO2 emissions in the building sector by managing their energy and environmental protection, waste and recycling, space efficiency and workplace design, e-mobility and resource conservation, among other things. FM software that collects all the data critical to reducing a company's carbon footprint and can make it available within a very short time is essential here. Also, in order to prove that ESG criteria are being met, companies are in need of comprehensive software that is capable of generating these complex reports not only in the simplest way, but also in the blink of an eye.
The speedikon FM AG software has extensive methods and tools to simplify the collection and storage of data as well as data preparation and report generation according to CSRD and ESG criteria. In order to take into account the different data sources in the various locations and buildings, there are a number of different input masks. In these configurable dialogs, even inexperienced users can quickly and easily enter the relevant data with just a few clicks. Since all data is held centrally in the database, users do not have to worry about merging data that is entered in a decentral way. With the help of flexible rule sets, data can be prepared or converted in accordance with the applicable CSRD as well as ESG requirements – for example, all resource consumption can be converted fully and automatically into the corresponding CO2 equivalents.
At the time of reporting, all collected and processed data is either directly entered into the corresponding report template in speedikon® C or transferred to an external reporting tool for report generation.
Many of our clients are already using these flexible methods to support their environmental and sustainability reports with audit-proof data and to keep an eye on their carbon footprint.
Is your company or organization affected by ESG or CSRD requirements? Would you also like to reduce your CO2 emissions? Then send us an E-Mail at information@speedikonfm.com or call us at +49 6251 / 584 – 0 to learn more!