Many areas of industries are changed by digital transformations. New technologies are revolutionizing processes and working methods. Augmented Reality is most certainly one of those disruptive technologies that will to bring about change.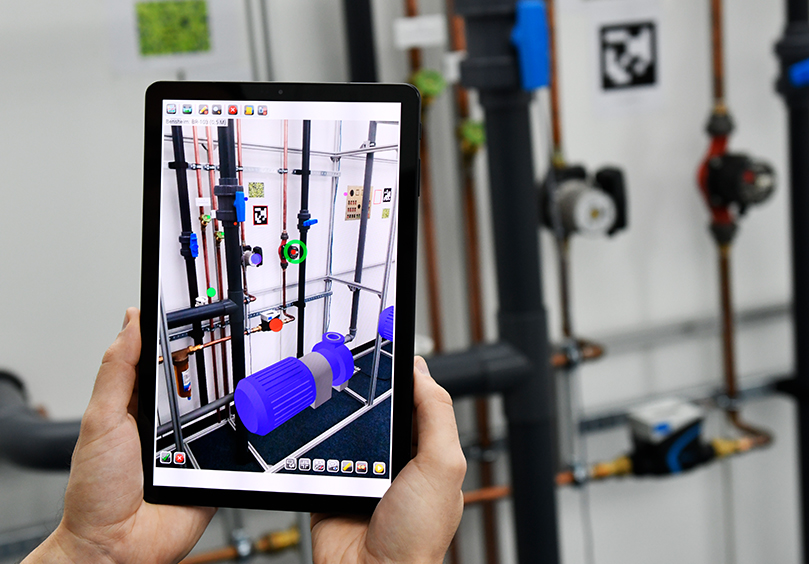 The whole idea behind AR in industrial applications is the on-site support. Whether through remote assistance, or through displaying additional information or instructions on different devices. There are already various methods of integrating AR in industrial environments. A common method is to model the corresponding area completely in 3D to be able to fade it in reality. The 3D model must be kept up to date regularly to ensure usability in case of modifications or changes. However, this is extremely complex and, in many cases, uneconomical. Another method is the simple use of AR glasses, which are intended to replace on-site visits by service providers and internal specialists with video consultations. Repair instructions are displayed in the AR-Glasses to support the technicians at work. However, this kind of "live streaming" does not allow the integration of important IoT data, which can be essential for service and maintenance.
Framence provides an economical solution
With FRAMENECE-AR we use the technology of the photorealistic Digital Twin as a basis and extend it with the relevant AR application. With this method, no complex 3D models are necessary because we use the data of the digital twin. Unlike "live streaming", it is possible to interact with the environment and display sensor data (IoT), point of information (PoI) and additional information onto the live image of the tablet or smartphone. All important information can be simultaneously accessed on the computer as well as on site with AR.
This sort of technology is best to be experienced live and in person. This is why we decided to reopen our Future.Lab for visitors. Adhering to all regulatory covid-19 requirements, we and are partner FRAMENCE are looking forward to welcoming you at one of the planned events.
Register today for your chance to experience this technology and see how it can support and optimize your processes.