Our clients are mainly in touch with speedikon FM AG or WiriTec GmbH through individual employees, but who are the various other members of our team who are involved in our projects and keep the business running? In our series "Charly's Colleagues", you'll have the chance to meet our other team members every few weeks.
Iryna Dubovych (34), from Project Manager to QA Engineer, tells us about her work at speedikon and how she found her way to us.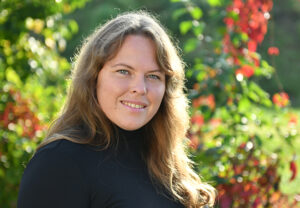 Iryna, as a QA Engineer at speedikon FM AG, you test the usability of our software and thereby significantly improve our clients' user experience. What does a typical workday look like for you? 
Since speedikon's software offers very versatile options to clients across different industries, it is quite comprehensive. So, there is always something to do. Also, our software is constantly evolving. What worked yesterday may not work today. I test every button, every function…from A to Z, so as not to miss any bug – our client satisfaction depends on it. I discuss all bugs and suggestions for improvement with our competent consultants and developers. When we agree that this issue needs to be fixed, I create a ticket in our project management system.
What do you like most about your job?
Every day I learn and notice something new. I like finding bugs and getting them fixed. In this I see my contribution to the company. I would also like to take this opportunity to mention my colleagues – I really like them! They are very friendly, understanding and supportive.
What did you do before joining speedikon and how did you find us? 
In my home country I worked in the advertising industry as a project manager. After taking parental leave and moving to Germany, I switched careers and joined speedikon. Our company was recommended to me by my consultant from the German Employment Agency.
Speedikon is based in Bensheim which is located along the Bergstraße region. What is your connection to the city?
Actually, I live in Darmstadt (25 km away from Bensheim) and until I started working for the company, I had no relation to the Bergstraße – I visited from time to time for weekend getaways or hiking.
What do you like about Bensheim?
It depends how you look at it. From an economic point of view, I think this region is particularly strong and promising. Taking the cultural aspect into account, it is quite exciting and diverse. I have only the best impressions of the city of Bensheim and its surrounding towns.