Every Data Center Operations Manager knows the tricky situation too well: a cable or a connector fails, and you immediately face the question, which other devices are affected, and how these devices are interconnected. However, this does not only concern any failuires or drop-outs, but in the same way planned down-times for exchanging devices. In this case, you also need immediate information, which devices are connected to the 10 cables leading to a switch to be exchanged.
Our high performing Data Center Management platform DAMS C provides comprehensive cable documentation anyway, all cable connections as well as cable paths are indicated both alphanumerically as well as  graphically on the platform. Power cables and network connections are displayed and maintained on the very intuitive GUI. Specific informative reports on cable connectons, free and occupied ports as well as cable paths are highly appreciated by DAMS C users, as reports can be configured to their individual needs.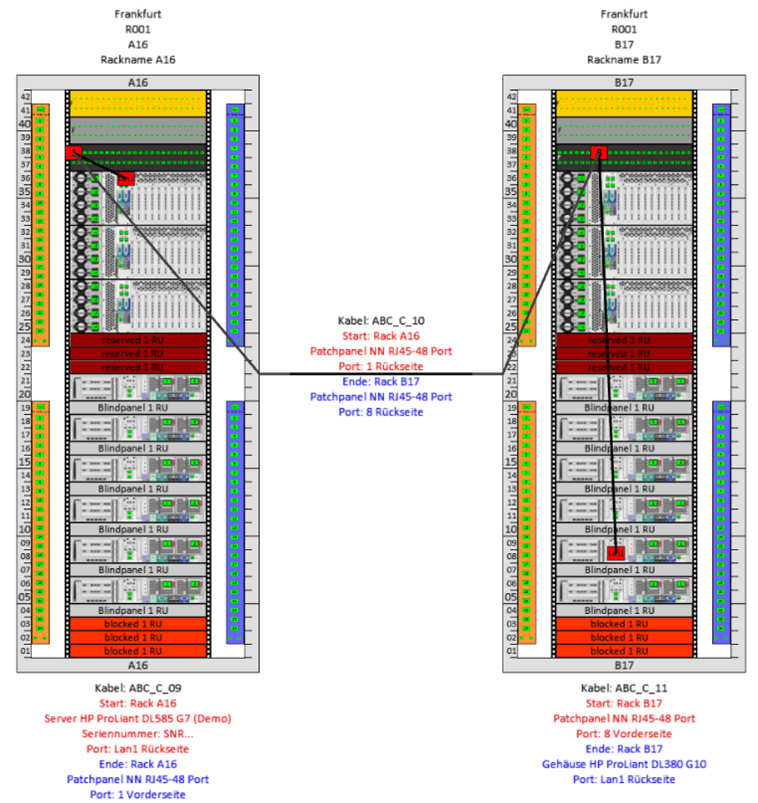 We are glad to announce that a specific, very useful workflow is now available in DAMS C. Thanks to this workflow, customers can track all cable connections as well as cable paths directly in the Data Center on their mobile devices such as smartphones or tablets by using a scanned QR code: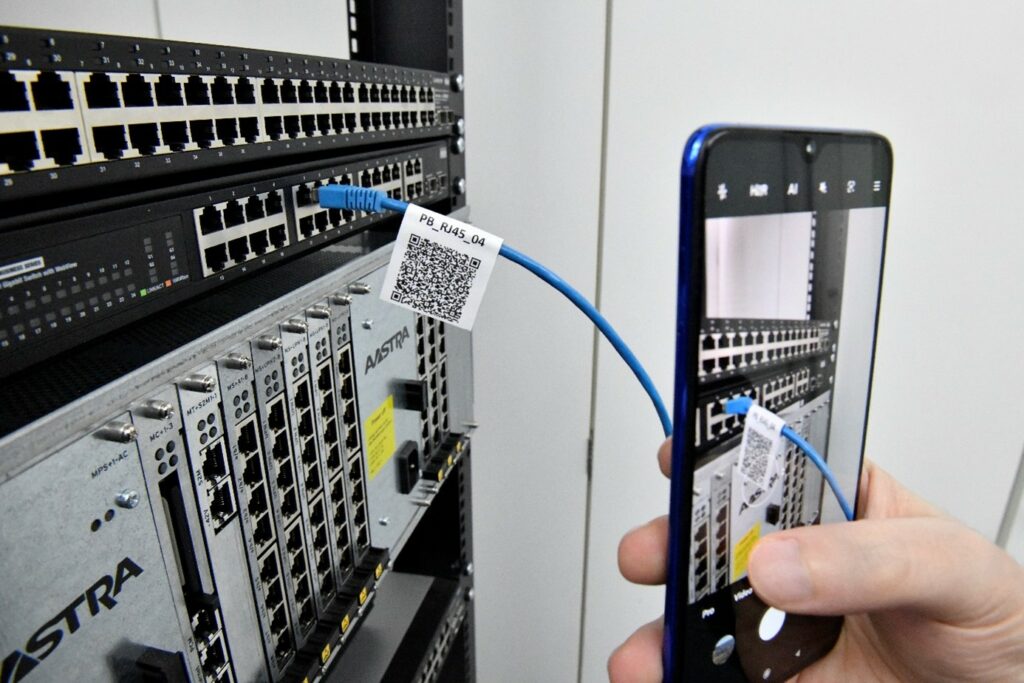 As soon as the QR-code has been scanned, users receive a PDF file directly via a REST API webservice for download. This PDF file helps customers to discover at first glance to which devices the respective cable is connected. Typically, two devices will be indicated; however, it is very easy to display a cable consisting of four fibres leading to different devices in various directions in its entire path. Customers see a clear benefit in this functionality.
Within the complete cable path, the scanned cable is highlighted in color such that the user always knows at which point he precisely works on the specific cable path. Thus, the entire workflow is smoothened and effectively supported.
Thanks to the comprehensive representation of the cable path, it is worth stressing that at first glance customers have a clear view which devices are affected in case of a failure or a planned  device exchange. Even if the respective cable runs across five patchpanels, you will be able to precisely identify which server is concerned at the end of one or more cables.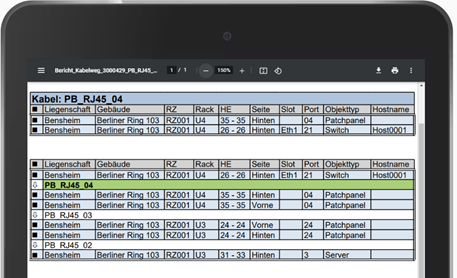 Likewise the majority of all reports, views and dashboards already available in DAMS C, this new workflow can be easily adapted to your individual needs and requirements. In case you would like to have more detailed information, please do not hesitate to contact us at any time.