Our clients are mainly in touch with speedikon FM AG or WiriTec GmbH through individual employees, but who are the various other members of our team who are involved in our projects and keep the business running? In our new series "Charly's Colleagues" we are going to introduce to you our team members every few weeks.
Frank Rust (26), head of the FUTURE LAB, about his path to speedikon FM AG and his variety of tasks in the FUTURE LAB.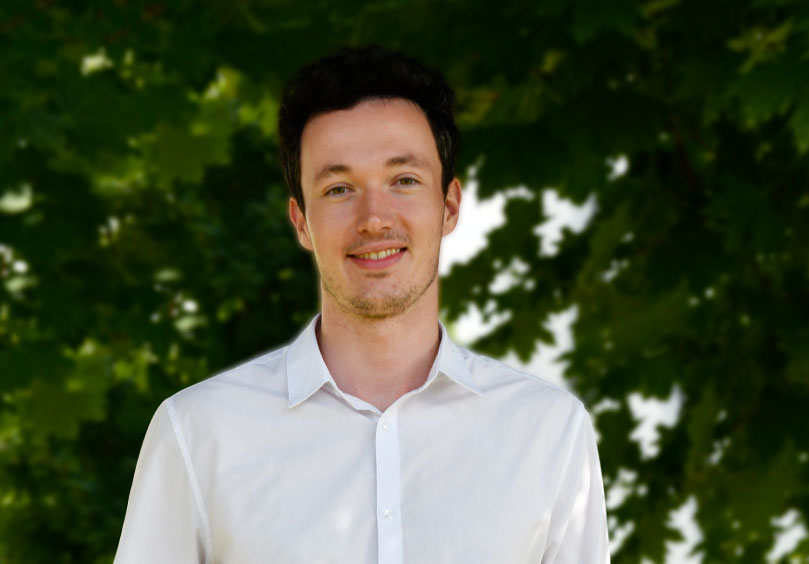 Frank, as head of the FUTURE LAB, you are involved with everything that has to do with innovation in the BIM environment. What exactly are your current responsibilities?
In the FUTURE LAB we engage in current trends from a lot of different areas. We examine new technologies and check whether and how we can integrate them into our applications. We want to make sure that we are always on top of the latest trends in order to inspire interested companies and customers with new products and tools. In addition to classic topics such as artificial intelligence and mixed reality, we also deal with sensor technologies, robotics and much more.
What do you like about your responsibilities?
As the description of my responsibilities already suggests, they are very diverse and exciting. I have already been able to get to know many interesting technologies during my master's degree, but if you do research and development for a real application used by many customers and can deliver a useful end product, the whole thing is even more fulfilling. In addition, I am given a lot of freedom in my tasks, which allows me to set my own priorities and fully exploit my strengths and know-how.
Is there a current project that you would like to tell us more about?
Many – but if I had to choose one that I am currently working on, it would be augmented reality in combination with the digital twins from our colleagues at Framence. Here we compare a live image (for example from a tablet) with our digital model, locate its position via prominent image features and can thus display all relevant information such as points of information from the Framence platform directly inside it. The exciting thing here is that, unlike many other AR applications, we do not work with physical AR markers that have to be placed inside the relevant regions to find our way around the model, but the whole thing happens with dynamically selected image areas as anchors. This makes the time-consuming placement and localization of individual markers a thing of the past and thus offers a great deal of flexibility and comfort.
To further expand our AR capabilities, I am currently working on an algorithm for automatic sign recognition using OCR (Optical Character Recognition). Type plates of machines for example are to be automatically found on the model images, read out and stored as information in the BIM model or even automatically placed as a point of information directly inside the 3D Framence model. But this may be a topic for another time.
What awaits visitors who will soon be able to visit the FUTUR LAB again?
As you might already guess: a good mix of the most diverse latest technologies. In the lab, we present all the trends and innovations that we have looked at in the past or that we are currently dealing with. We not only present the application and functionality of our new algorithms in the field of AI and AR, but also have a lot to show in terms of hardware. With a great mix of functionally applicable solutions but also some cool gimmicks, a visit to the lab is both informative and entertaining. We look forward to welcoming you back to the site from September and perhaps to be able to inspire you for some of our ideas.
The speedikon company is located in the Bergstrasse region. How do you relate to Bensheim and the region and what do you like about this place?
In fact, before I moved here in March, I had no connection to the Bergstrasse – I originally come from the area of Cologne. After I did my bachelor's degree there, I lived and worked in Stuttgart, and then decided to move to Birmingham (UK) for my master's degree. When it came to choosing the location for my next job, I was very flexible. The position at speedikon simply convinced me with its exciting tasks and with a very comfortable working environment with many nice colleagues. I am really enjoying my time here; the Bergstrasse is a lovely area and I now feel very much at home in Bensheim.