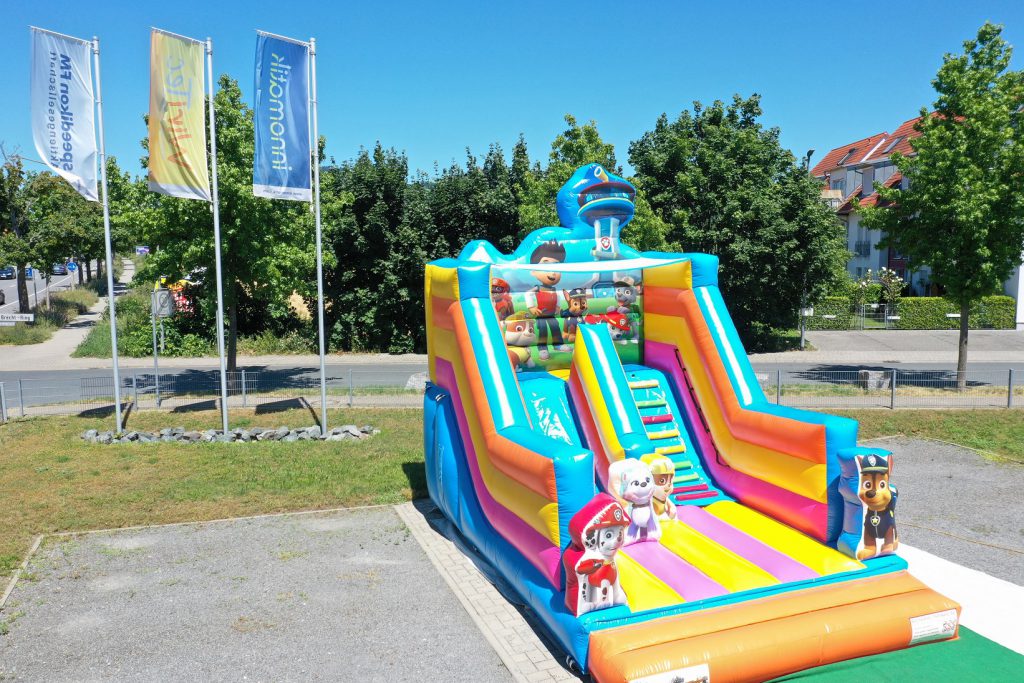 Whenever there is a bouncy castle on our car, it is a clear sign that our annual summer party is about to happen
Last Friday the 3rd annual summer party of speedikon, WiriTec and our partner FRAMENCE took place.  A majority of our staff together with their families accepted our invitation and joined us f. With blue skies, sunshine and –  following the heat wave –  a rather nice temperature we spent a wonderful afternoon.
Apart from the wonderful food from the food truck, the ice cream maker and the bouncy castle were a highlight not only for the little ones.
Even though we sadly couldn't get hold of a chameleon-style bouncy castle, we stayed true to the animal theme by getting a Paw-Patrol themed one,